Akashic Records Foundations Class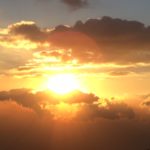 I took my first Akashic Records class in 1998. Since then, it has been a profound  tool that I has become part of my spiritual practice. It is like having a conversation with the guardians of your soul who only want to support you to walk your path with joyous ease. This loving connection is both healing and profound. It is an access tool to greater levels of awareness and intuition.
          In this class you will learn how to::
Access the Records of your soul. 
Create a powerful enduring relationship with your masters, teachers and guides
Formulate questions that will provide accurate answers.
Use specific  energy points on your hand to aid in healing and focus. 
Identify and heal ancestral traumas and wounds
Develop a deeper connection to your magnificence and this amazing Divine energy.
This powerful class will support you in the process of developing a relationship with the Masters, Teachers and Loved Ones and the incredible love and support they can provide. Within the Records is the power to heal the past and support an expanded future.  I am honored to connect you with this Divine source of guidance. 
"The class was profound. The records opened up a new universe of kind and actionable insight for me that's become part of a daily practice. As a result, I feel like I'm making better decisions, spending less time on them, and building confidence and power."  Mark Hurwich, MBA Transformational coach
 When:  Sunday, July 16th, 10:00 – 4:30 and next three consecutive Wednesdays from 7:00 – 9:00
  (7/19 7/26, 8/2)
Where:  Evanston, IL location  (to be given when registered) 
Investment: $297 in advance/ $325 day of
To Register:   via paypal
Questions or more information? Please email me at gale@recordsofthesoul.com