What are the the Akashic Records of the Soul?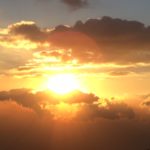 Akasha is a Sanskrit word meaning "boundless space" and contains within it all information of the past, present and future potentials and probabilities. Quantum physicists call this the "zero point field." It is the reservoir of memory of the earth and of every deed, word, feeling, thought and intent that has occurred at anytime of every soul in the history of the world. Thus, contained within the Akashic Records are the Records of the Soul.
The Akashic Records or Field are interactive and thus have tremendous influence on our present lives, relationships, beliefs, and the potential we draw to us. There are frequent references to the Akashic Field in numerous spiritual texts, including in the Jewish tradition, where they are referred to as the "Book of Life." The Akashic Field provides incredible insight and direction in numerous aspects of life. Anything that has been created has an Akashic Field. Thus, businesses, individuals, and historic sites all contain information in the Field. An Akashic Records consultation provides focus and clarity that is profound and yet practically relevant.